A Recent Duscovent Installation:     April 2015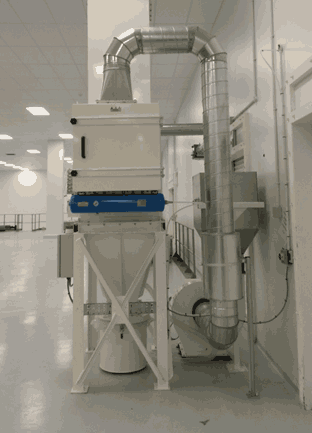 We were asked to provide dust extraction for a coating pan application where the spice dust mix was considered explosive;
Further to our design work we installed our Duscovent 'Dustjet' auto pulse clean filter type DMC 1OS-8 housing 10M² of polyester needle-felt media with a glazed, epitropic dust release finish.
The filter was rated for ATEX-ST1 dusts with the explosion vent panel were vertically ducted into a safe void.
The fan set was sized to produce a duty of 1500M³/H @3000 Pascal's with ATEX zone 22 motor c/w an acoustic motor 'muffler'.
Ducting and Hooding within the spice preparation area was all 304 stainless steel.