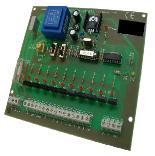 Our extensive range of Sequence Controllers, Sequencer PCB's and Reverse Jet Stations are all designed and built here in the UK.
Our products are tried and tested throughout the world and are available in analogue or digital versions to suit many situations and applications. We carry stocks of all popular units at our central warehouse and special orders are always available from our production workshop.
Duscovent offer replacement Sequence Controllers ie: 46161-096 & 46161-098, sequencer.
DALAMATIC / SINTAMATIC / SILOAIR / UNICELL
KX1671 / KX1672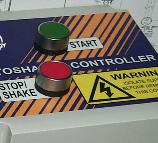 Our tried & tested range of Autoshaker Controllers are robust & reliable, these no frills motor starter/timers are configured to give maximum service for minimum outlay. Intended primarily for Dust Extraction and Air Flow applications. The units are designed to run a Fan and Shaker motor combination as part of a waste management or industrial control system. Compatible with any normally configured control system and requires a 415V 50Hz 3Phase supply. It is formulated to operate seamlessly, requiring no resetting or recalibration as a result of disconnection/power failure/ overload trip. Just press START and you're back in business. Attractively packaged and weatherproof to IP66 specifications, these unit can be relied on to perform in a variety of environments and conditions.
Duscovent offer replacement Autoshaker timers and complete starters for older DCE filters such as:
UMA 40 / UMA 70 / UMA 100 / UMA 150 / UMA 250 / UMA 450 / UMA 750
SDAS, SSDAS, TDAS, KX308/9