Duscovent Engineering Limited can supply and install bespoke central vacuum cleaning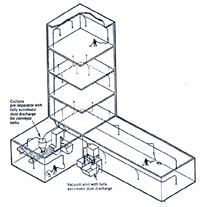 systems for industrial use. From a small food factory, glass production, chemical or pharmaceutical plant to a large foundry or cement bagging facility, each system is individually designed to suit the particular application.
Waste build up on floors and ledges can be hazardous to health and safe working practices and the removal of accumulated dusts and spilt product on a regular basis can help improve working conditions throughout the whole factory.
Industrial systems are used for factory cleaning, removal of large spillage's, transport of materials, re-cycling and local or 'on-tool' extraction. These systems are installed with a fixed pipework system with normally sealed inlet valves and a range of flexes and tooling to suit the particular operation.
Flexible mobile and portable vacuum systems are available to suit many applications, usually powered by electricity but diesel is an option. For larger applications, permanent central vacuum systems can be installed with the size of unit chosen to meet the maximum anticipated work load.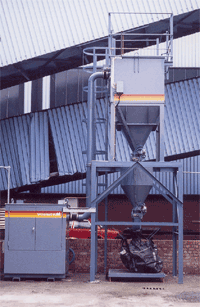 Depending upon the environment that the systems are to be installed in and the nature of operation, pipework can range from medium grade, mild steel pipe with bright zinc electroplated finish and quick release compression type joints to heavy duty, self coloured mild steel pipe with welded and gasket flange joints. Within a food, chemical or pharmaceutical environment, stainless steel tubing with quick release fittings can be installed for ease of maintenance and cleaning between production runs or to help prevent contamination.
Filter equipment can be installed with sealed bin collection or automatic discharge to skip by rotary valve airlock or peristaltic valve, dependant upon the anticipated nature and volume of waste to be collected.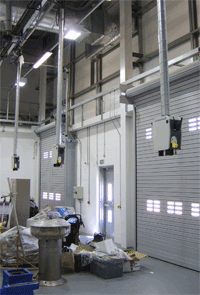 Many garage type installations incorporate service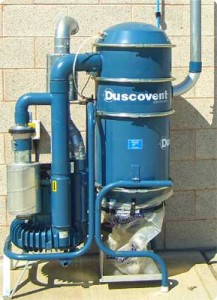 pendants suspended within the workplace.
These pendants incorporate an electrical and compressed air supply in conjunction with vacuum extraction for on-tool hooding.
The pendants are incorporated within a ducted extract system to an externally located filter plant complete with filter, vacuum pump, collection point and compressed air cleaning system.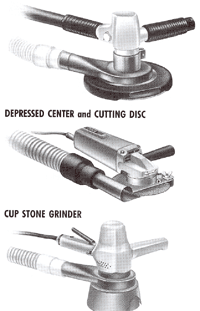 As with the commercial and domestic systems, a wide
range of tools and fittings are available including hard and soft floor brushes, crevice nozzles, hand held power tool extract hoods and a range of cleaning flexes for the most effective use of any vacuum cleaning system.
For smaller applications, mobile filters are available and are complete with a full set of floor tools for general cleaning. These units can be supplied with HEPA filtration and are available for connection to a range of electrical voltages.