Duscovent Engineering Limited can supply and install bespoke central vacuum cleaning systems for domestic and commercial cleaning. From a single room apartment to a hotel complex, each system is individually designed to suit the particular application.
Conveniently located wall or floor mounted sockets allow the operator to plug in the lightweight, crush proof hose and tool and, with automatic switching, cleaning can commence immediately.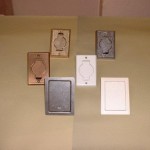 A central vacuum cleaning system makes cleaning much easier and simple. There is no need to carry a heavy vacuum cleaner around, just a lightweight hose and tool of your choice.
By utilising a remote filter, the unit is quieter in operation than a traditional domestic vacuum cleaner. It will remove all particles from a room, including airborne pollutants and bacteria that can pass through the finest filter media, for a healthier living space for people allergic to dust and pollen. No dust eddies form, as they do with a conventional vacuum cleaner, with no dust settling after the cleaning has finished.
The design of the central vacuum cleaning system means that the air does not need to pass through the already collected waste, allowing constant suction power through-out the cleaning operation. The large dust container can hold considerably more dust than a standard domestic bag type cleaner and will not require emptying as often.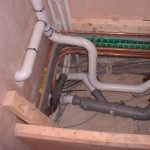 The domestic central vacuum cleaning system uses a lightweight, PVC tubing system with a smooth, polished interior surface for ease of transfer of collected dust. The pipework is usually built into the building fabric, run in lofts, under floors, through cupboards or wardrobes for an unobtrusive installation.
Quiet operation
Cleaner environment – Hygienic operation
No dust re-circulation
Longer operation
As with traditional vacuum cleaners, a wide range of tools and fitting is available for both domestic and commercial use, including hard and soft floor brushes, crevice nozzles, dusting brushes and tool holder.