Filter Cartridges
We have many years experience in supplying filter cartridges for hydraulic, air water and dust applications. We can offer a wide variety of cartridges to suit dust applications including shotblast, powder coatings, cement, PFA, carbon black and general dust extraction.
We can offer cartridges up to 350mm diameter and 2000mm long.
Filter Cartridges can be made from:
Spun Bonded Polyester
Stainless Wire Mesh
Wet Lay Polyester
Glass Fibre
Cellulose Paper
PTFE coated Antistatic Medias
In conjunction with maintenance and service schedules, Duscovent can offer a full range of competitively priced replacement filter media – bags, sleeves and cartridges to suit a wide variety of filter makes and models.
Filter Sleeves and Bags
We are able to supply filter sleeves and bags for any type of dust plant to be found within Europe. Filter sleeves can be produced from either woven fabrics or needle punched fabrics dependent on the particular application and cleaning style of the filter. ( Shaker, reverse air or reverse pulse jet)
Our filter sleeves can be produced from a variety of materials such as Cotton, Polyester, Polypropylene, Homopoymer Acrylic and high temperature fabrics such as PPS and Meta-Aramid can also be used. All our filter fabrics are manufactured to the highest specifications relating to weight, thickness, air permeability, fibre size and thermal stability.
We are able to apply various chemical and surface finishes to our fabric range to allow for better dust release, reduce emission levels or to combat oil, moisture and acid attack.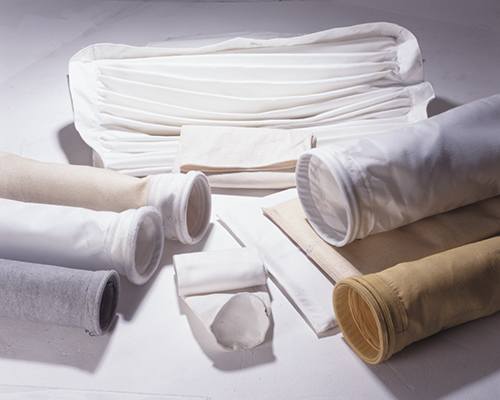 As well as 'like for like' replacement, filter efficiency may be improved by the use of different medias or surface treatments.
Duscovent staff can advise as required.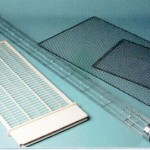 Component spares including filter media, cage supports, and compressed air cleaning spares, gauges, door seals, hinges and handles can also be supplied to replace damaged or worn components.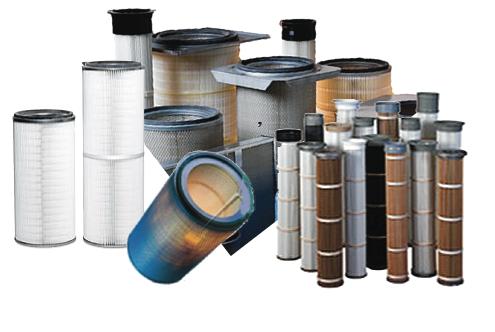 Filter media for other applications can also be supplied including spraybooth type glass fibre media in pad or roll form, replaceable vee pleat panels and high capacity bag filters, HEPA filters for high efficiency applications and activated carbon filters for solvent and odour control.
Brands include Dalamatic, Unimaster, Dantherm, Donaldson, Filtex, and Airmaster
Please call or email us for our competitive prices and availability.